We are very pleased to be partnering with such an innovative company as Care Friends. It is, quite simply, exactly what the care sector needs.
Finding the right quality of care staff is a major challenge.
Employee referral programmes are the proven best source, but they are a hassle to administer and fiendishly hard to keep top-of-mind with staff.
As a result, they only deliver a fraction of their true potential.
Care Friends is a brand new app from Neil Eastwood, author of Saving Social Care, that changes all that.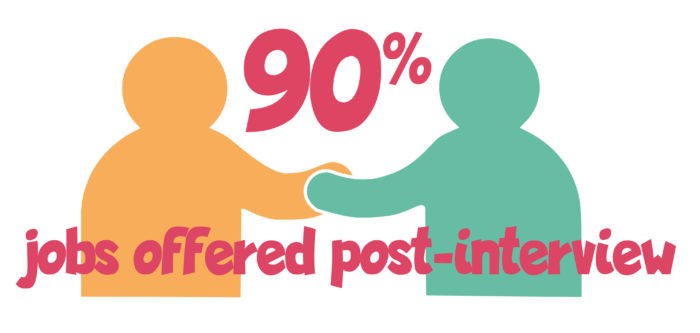 Watch care worker feedback
Increased employee referrals compared to a manual referral scheme
Access hidden talent in your local community
Let your staff build your brand on social media
Recognise and reward staff performance with discretionary bonus points
Easier to refer their friends direct from their phone in just 3 taps
Earn rewards for each step of the process, not just for successful hires
Stay motivated and engaged by earning extra bonus points for good performance
Easily keep track of how many points/cash they have earned
Leaderboard makes referring fun and competitive
Generate a regular flow of high quality candidates
Save time through automation
Save time and money with 50% less year one attrition of Care Friends referrals compared to sector average
Build trust with staff by not overlooking a referral payment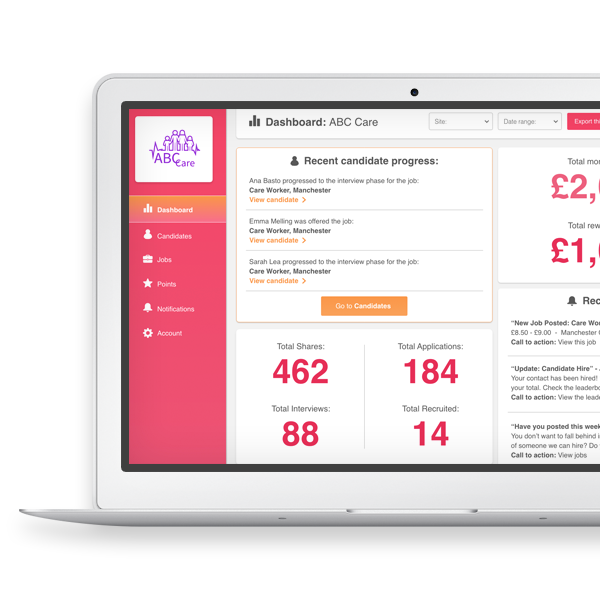 For your care business
Increased employee participation levels compared to a manual referral scheme
Access hidden talent in your local community
Build your employer brand on social media
Recognise staff performance with discretionary points awards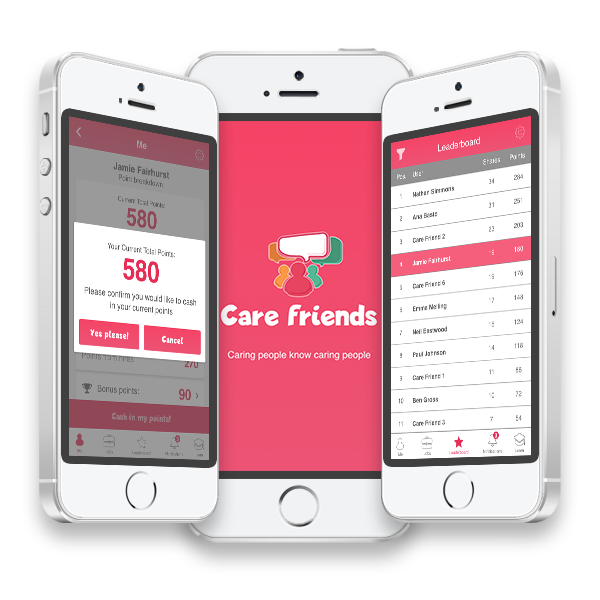 For your care staff
Easier to refer their friends direct from their phone in just 3 taps
Earn rewards for each step of the process, not just for successful hires
Easily keep track of how many points/cash they have earned
Leaderboard makes referring fun and competitive
For your recruiter
Generate a regular flow of high quality candidates
Save time through automation
Referrals stay longer so reduces pressure to recruit
Build trust with staff by not overlooking a referral payment
1. Add job vacancies quickly and easily from your care friends portal
2. Employees see jobs advertised in the app and can share them with their contacts and social network in just 3 clicks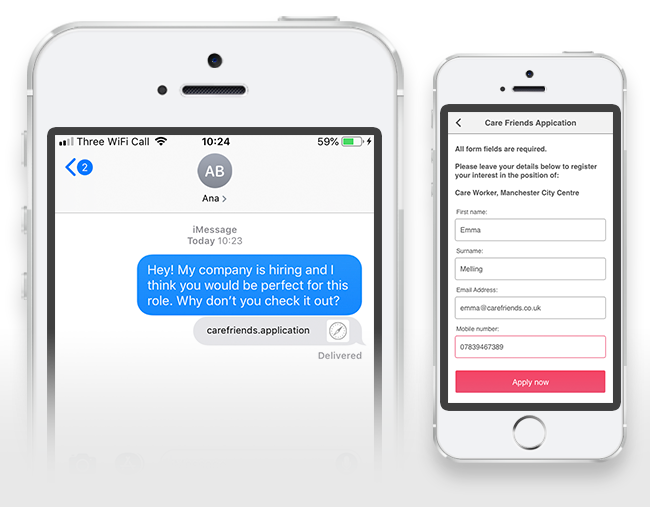 3. Candidates can apply direct from the link for a fast track interview
4. Applicants instantly appear on your portal to progress through the application process
5. Award bonus rewards to recognise staff effort and achievement